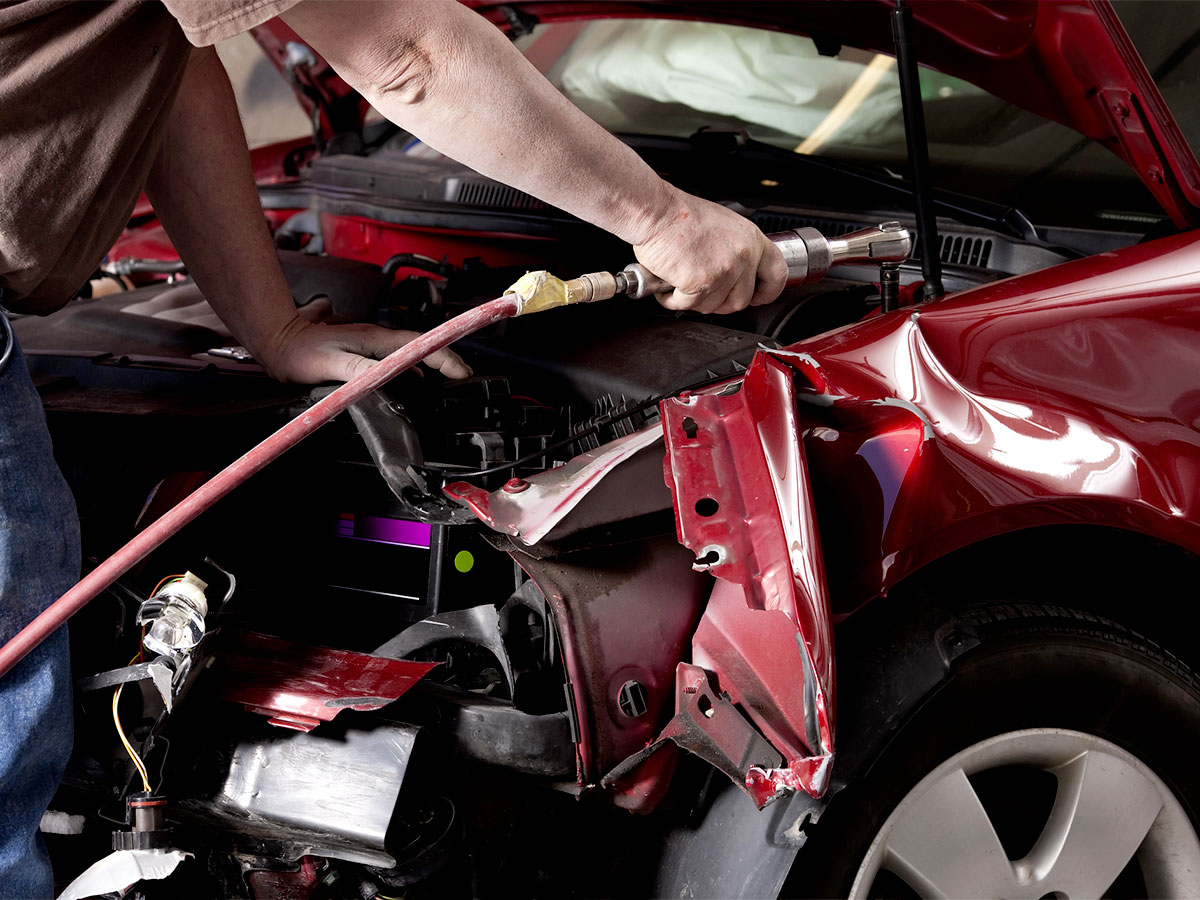 Weather Damage Auto Body Repair at Tom Wood Collision Center in Indianapolis, IN
Weather-related auto body damage is common, but where can you get top-quality auto body repair service regardless of severity? We recommend drivers who experience weather-related auto body damage choose us for top-quality service completed in a state-of-the-art facility by our expert certified technicians. Continue reading about the most common weather damage auto body repairs and contact us for a free estimate at Tom Wood Collision Center with four Indianapolis locations in Carmel, Zionsville, Fishers, and Westfield, IN.
Paintless Dent Removal
Did hail cause unsightly dents, but the paint remains intact? If so, you should get the innovative paintless dent removal service. A certified technician will assess the damage, formulate the ideal dent removal strategy, and use specialized tools to remove the dent.
Dent Repair
Maybe your auto body has dents with the paint damaged? If so, you will need a traditional dent repair service with the auto body's original contour restored and painted. Service restores the pre-damaged auto body shape and appearance with precise color matching.
Windshield Repair and Replacement
Weather is often the cause of windshield damage ranging from minor cracks and chips to extensive glass shattering. We can inspect your windshield's damage and provide repairs for minor cracking and chipping by injecting a transparent resin that restores transparency and integrity. We fix extensive windshield damage with replacement service using a genuine OEM windshield.
Painting
The weather is often the cause of auto body paint damage. Whether you need a minor touch-up or a complete paint job, you can always trust us to restore the pre-accident appearance, color, and shine. We recommend choosing our certified technicians to complete your vehicle's painting service in our state-of-the-art paint booths.
Insurance Experience
Weather damage often involves insurance claims. Don't hesitate to contact us about your weather damage repair if an insurance claim is involved because we have extensive experience helping customers with insurance claims approval and expediting the repair service. We work with all major insurance providers, including Progressive, Allstate, State Farm, Geico, and more.