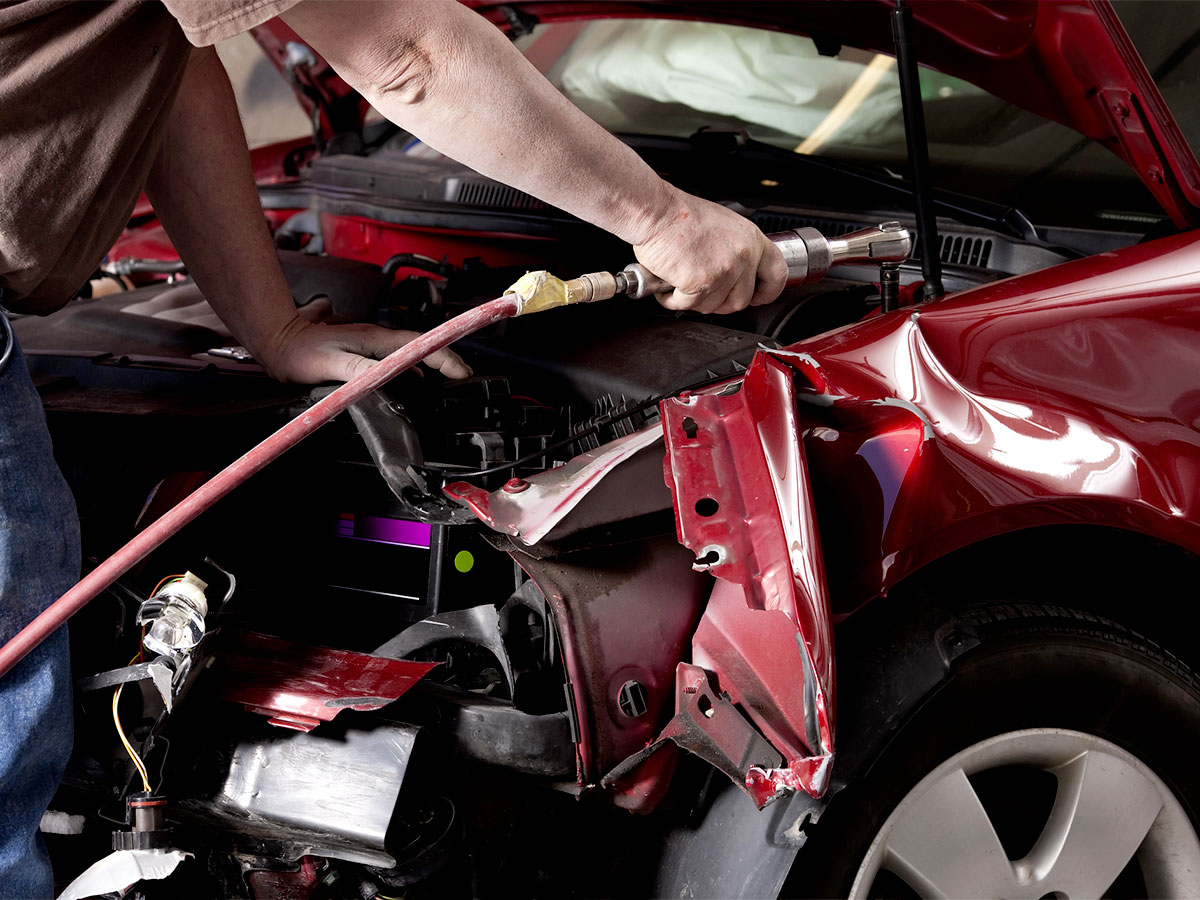 Collision Center Convenient for Carmel, IN Residents
Driving a car on a daily basis in the Carmel, IN area is a necessity for a lot of people. When you do own a car in this area of the state, it is important that you drive as safe as possible. However, even if you are cautious when behind the wheel, accidents do happen. If you are involved in an accident, it is important that you come to a local collision center as soon as you can for service.
Get a Free Estimate
Fixing Accident Damage
If you have been involved in any type of accident, there is bound to be damage done to your vehicle's body, glass, and mechanicals. If it was weather related, we have you covered with our weather damage repair services as well. When this occurs, you should come to a collision center for a full inspection and repair service. This will help you to identify issues with your car that may not have previously been identified. The collision center can then handle any repairs needed to make your vehicle safe to drive again and look good.
List of Auto Body Shops by Brand
Hyundai Shop
Toyota Shop
Honda Shop
Kia Shop
Lexus Shop
Mazda Shop
Subaru Shop
Volkswagen Shop
Volvo Shop
Land Rover Shop
Visit a Collision Center at the First Sign of Damage
Going to a collision center on time is very important. When you are able to come in on time, it can help to ensure that you are able to make repairs before they turn into bigger issues. You will also then have an opportunity to file a claim with your insurance provider.
Delaying Service Could Be Costly
If you wait too long to bring your vehicle to a collision center, it could be a big mistake. When you do not have the collision repair work done, you could find that the issues that you are having will get worse as the paint will continue to chip and rust could form. Further, you may miss out on your opportunity to file a claim or find out if there is more damage done that you are not yet aware of.
Schedule Service at Tom Wood Collision Center
If you have been involved in any type of collision or accident, it is very important that you have your vehicle cared for as soon as possible. Those that are in the Indianapolis, Carmel, Fishers, Zionsville, and Westfield, IN area, should bring their vehicle to the Tom Wood Collision Center. When you come here for your collision repair needs, you can benefit from the expert service that is provided by the certified technicians. The locally-owned collision center can also provide you with great customer service, help to file claims with your insurance company, and access to a comfortable waiting room.