Tom Wood Collision Center provides a Limited Warranty on repairs performed by the shop. This Warranty is valid only for as long as you own the vehicle, and is granted to whose name appears on the original work order. This is a labor only, Limited Warranty that applies to metalwork, painting, mechanical repairs and parts.  See Collision Center personnel for details and a full written copy of the warranty.
PPG Paint Warranty - 
The Lifetime Limited Paint Performance Guarantee
As a PPG Certified Collision Repair Center, our paint technicians are trained and certified to use the world's best refinish systems on your vehicle. That's why we can confidently provide you the peace of mind of the Lifetime Limited Paint Performance Guarantee. This comprehensive guarantee covers the durability of our paint repair made to your vehicle. Coverage starts the day the vehicle is returned to you and lasts for as long as you own it.
You are protected against:

     Peeling or delamination of the topcoat and/or other layers of paint

     Cracking or checking

     Loss of gloss caused by cracking, checking, or hazing

     Any paint failures attributed to defective PPG refinish products
Ask one of our representatives for complete details of our guarantee, including its limitations and exclusions.
PARTS
At Tom Wood Collision parts are readily available. We purchase parts from our 13 franchises which include Audi, Ford, Honda, Jaguar, Land Rover, Lexus, Nissan, Porsche, Scion, Subaru, Toyota, Volkswagen & Volvo.  Parts from other manufacturers are ordered through our trusted distribution network and usually arrive in 1-3 day
s.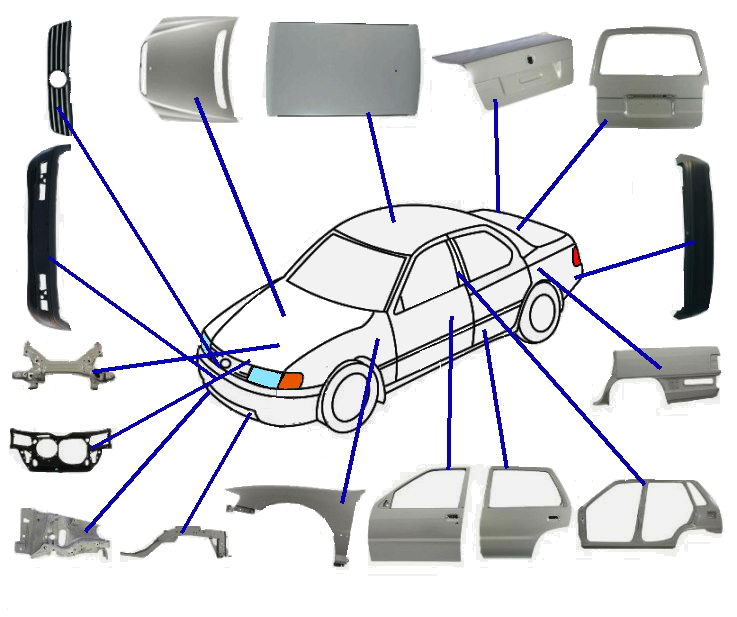 Indiana House Law for Auto Parts
Replacement
In accordance with Ind. Code s 27-4-1.5-1, you are entitled, as an insured vehicle owner  to approve the type of body parts to be used in the repair of the motor vehicles which are covered under your policy. You may select from the following types of body parts:
New body parts manufactured by or for the manufacturer of the motor vehicle;
New body parts that were not manufactured by or for the manufacturer of the motor vehicle; and
Used body parts.
This law covers vehicles up to six years old. Your insurance company and our management team has more information regarding this law.