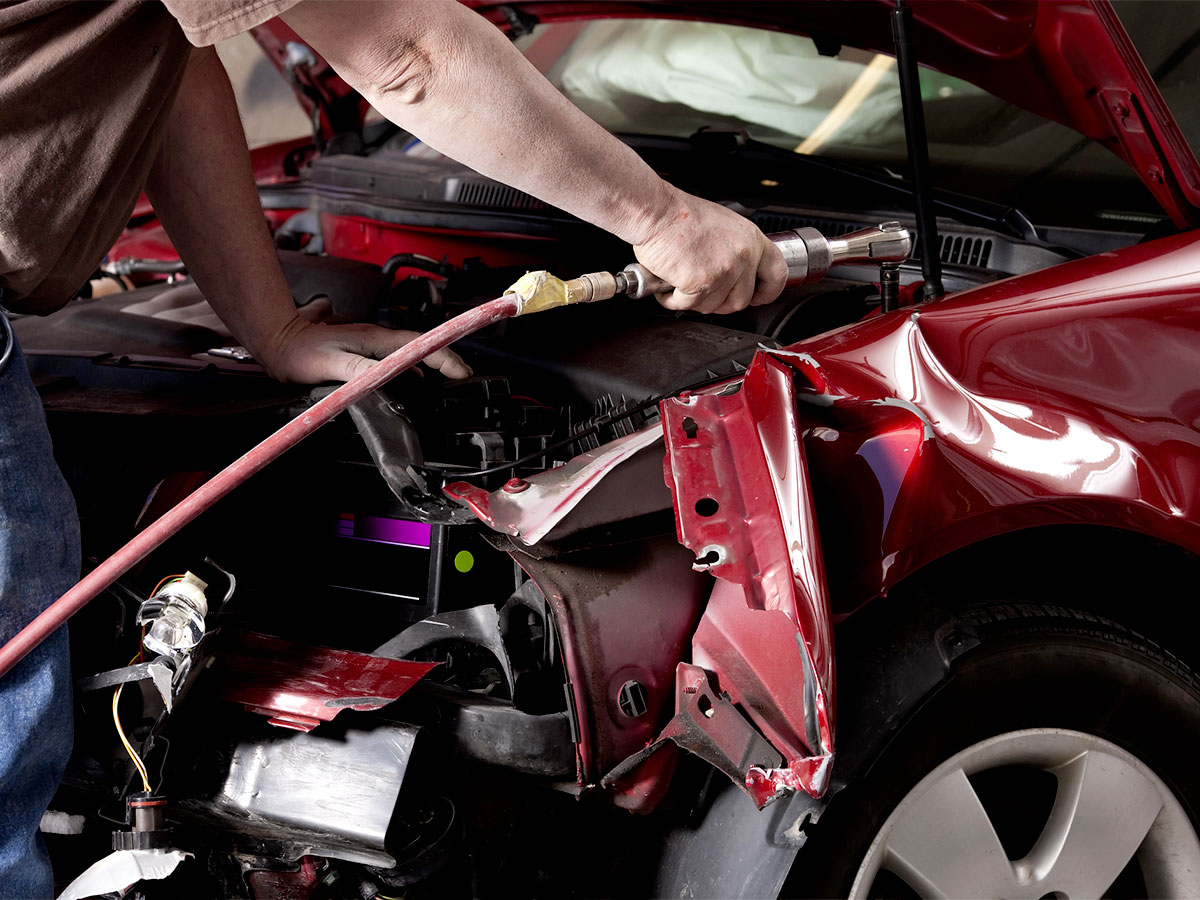 Dare to Compare Tom Wood Collision Center vs. Independents Shops
Has your vehicle been involved in an accident and has unsightly damage needing repairs? You have an important decision to make regarding who is better qualified to provide your vehicle's collision repair service. We have taken the guesswork out of this critical decision by daring to compare the service quality and customer value received by choosing us at Tom Wood Collision Center versus the closest independent shops. Continue reading about how we provide higher quality services and create more customer value at Tom Wood Collision Center with four Indianapolis locations in Fishers, Carmel, Westfield, and Zionsville, IN.
State-of-the-Art Equipment
We invest in the newest state-of-the-art equipment to ensure every repair service is completed according to factory standards. Our goal is to restore the pre-damaged appearance and functionality, and we achieve this goal with a state-of-the-art paint booth, wheel aligner, frame straightener, and paintless dent removal equipment. Independent service shops often use yesterday's equipment when working on the newest vehicles.
Certified Technicians
We employ certified technicians who specialize in auto body and mechanical repairs, ensuring that your service is completed by well-trained and experienced certified technicians. Nobody is better trained and qualified to service your vehicle than our certified technicians. Choosing an independent service shop operating at a sub-par service standard exposes your vehicle to substandard service completed by self-taught technicians lacking certification.
Fast Lane Repairs without Appointments
One of the most valuable resources we provide is the fast lane, where we provide a range of services without appointments. You can simply stop by during normal hours for a quick paint touch-up, window chip repair, headlight restoration, or Zailon paint and interior protection package. You won't find these services provided without an appointment at independent service shops.
Virtual Estimates
We offer the convenience of free virtual estimates, allowing you to upload all of the pertinent details, including photos of the damage, and receive a written estimate entirely online. Independent shops usually lack this capability and require you to schedule an in-person estimate that takes much longer.
Towing and Rental Cars
We support you with 24/7 towing and rental cars available from SIXT rental agency. These are conveniences not provided at independent service shops.