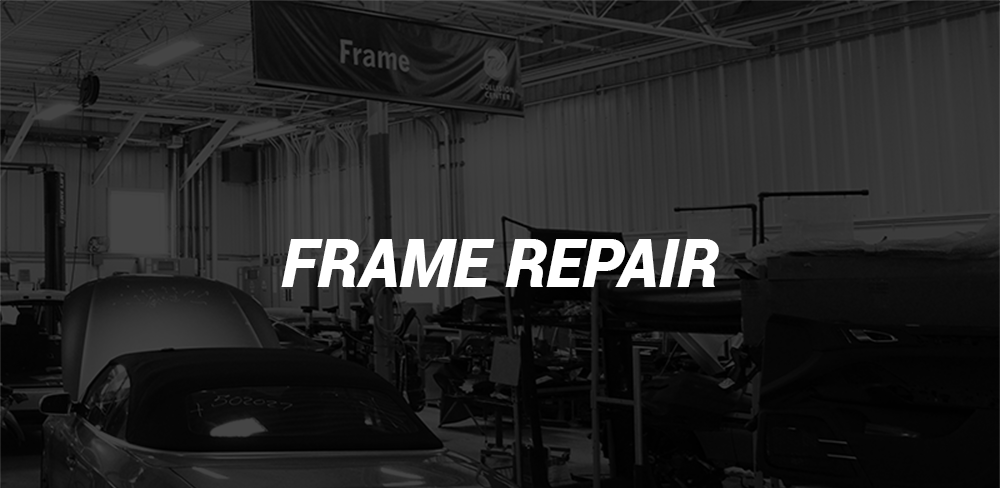 Come to Tom Wood Collision Center for Frame Alignment and Repair Near Fishers, IN
Whether you have a unibody vehicle or a body-on-frame vehicle, the frame is essential. The frame in your vehicle is much like the skeleton in your body: everything else is built around it and relies on it to stay in place. If your vehicle's frame has suffered any damage, you must have it repaired as soon as possible. We can help at Tom Wood Collision Center, your local auto body shop. Tom Wood Collision Center is conveniently located in Indianapolis, just over 7 miles from Fishers. This makes it easy for you to stop by for an estimate. We look forward to helping you!
Frame Straightening and Repair Near Fishers, IN
When your vehicle has frame repair or alignment service performed at Tom Wood Collision Center, you can trust that it will be performed by expert technicians using purpose-designed tools. Our technicians will inspect your vehicle's frame to assess the type and extent of the damage. Our technicians will use specialized instruments to bend it back into alignment if the frame is indeed bent.
The Importance of Repairing and Aligning Damaged Frames
We mentioned earlier that your vehicle's frame is much like a skeleton; this means that every other system can be affected by a damaged frame. If the frame of your vehicle is bent or otherwise damaged, you may find that your tires' tread wears down unevenly and prematurely, that you have a harder time handling your vehicle as you drive, or that your engine or other components are suffering as a result. In addition, many of your vehicle's safety features are built directly onto the frame. If the frame is already damaged and you get into another accident, you may not have all the protections built into your vehicle, which can put you and your passengers at much greater risk for injury or even death.