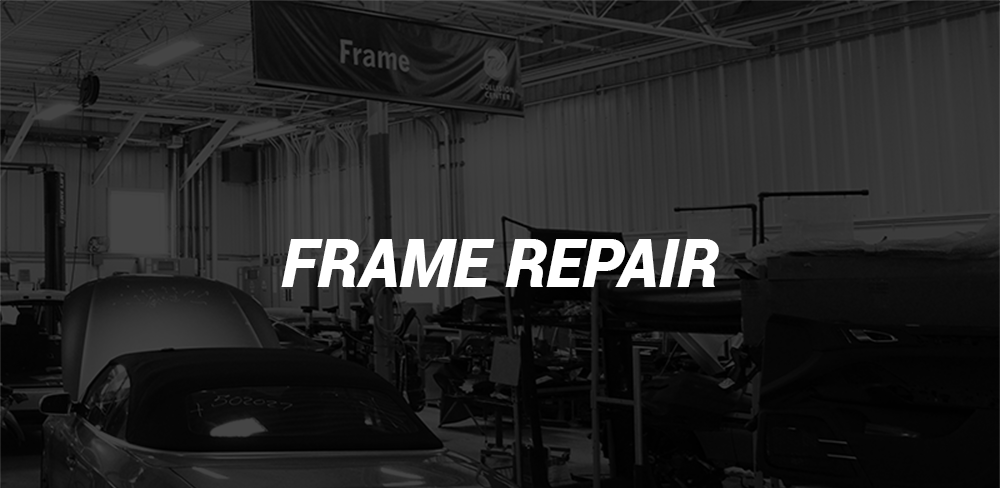 Frame Alignment & Repair Near Westfield, IN
While many collisions don't result in the need for frame alignment or repair, some do. If your vehicle is involved in a collision powerful enough, there may be substantial damage to your frame underneath the body panels of your vehicle. You will need to get that fixed immediately. Modern vehicles are designed with frames to crumple around the cabin by transferring collision forces away from the cabin and its occupants. Even with a minor collision that only slightly bends or damages the frame, it's incredibly important that you have your vehicle repaired as soon as possible. This is because a damaged frame compromises your vehicle's ability to keep you safe during a collision. At Tom Wood Collision Center near Westfield, IN, we make sure that all of our customers are reunited with their vehicle in a condition that will keep them safe.
Frame Damage Repair at Tom Wood Collision Center
Not only is the structural integrity of your vehicle unsound when it has frame damage, but your vehicle's performance will be affected. Frame damage can result in anything from parts and panels of your vehicle falling off while driving to unstable operation. At Tom Wood Collision Center, our highly experienced certified technicians have seen it all. We've had vehicles come in with a minor bend or dent in a frame, and we've had vehicles brought to us that need major frame repair and alignment before they are roadworthy. When you work with a certified collision repair center like Tom Wood Collision Center near Westfield, IN, you'll be serviced by a team of professionals who have access to state-of-the-art equipment and technology that makes your frame alignment and repair services seem like a breeze.
Frame Alignment & Repair Estimates at Tom Wood Collision Center
Time is of the essence when it comes to repairing your vehicle's frame damage. Schedule your estimate online immediately at Tom Wood Collision Center near Westfield, IN. Use our website to complete our online estimate form, and after one of our certified technicians has reviewed your request and thoroughly inspected your vehicle, we'll get to work as soon as possible so that you can be back in a like-new vehicle in no time.