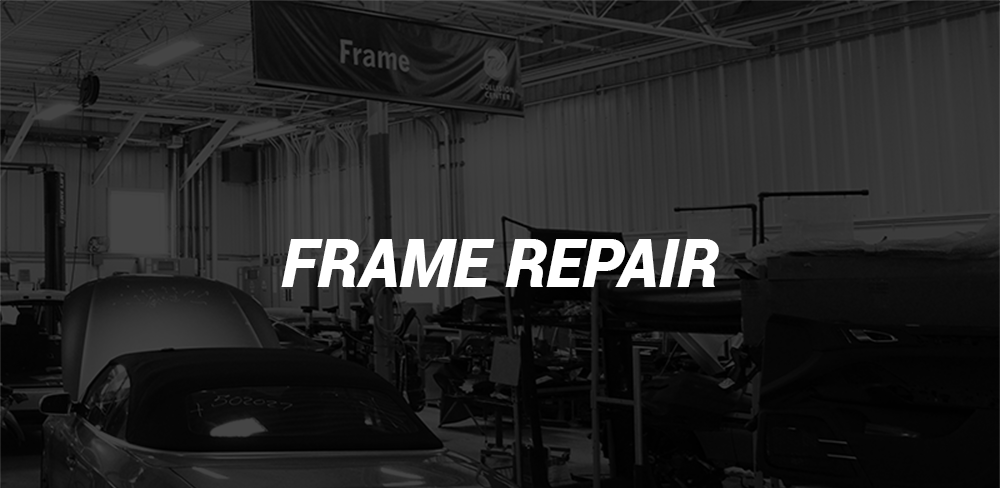 Frame Alignment & Repair near Carmel, IN
Your vehicle's frame plays an important role. It supports all the rest of your vehicle and makes sure that everything is as it should be. If your vehicle's frame has been damaged or bent in a collision, it is imperative that you have it repaired immediately. We can help at Tom Wood Collision Center, your local auto body shop. Tom Wood Collision Center is conveniently located less than 5 miles from Carmel, IN, so visiting us is a breeze. Find out more about our frame repair and straightening services here, and then come to Tom Wood Collision Center.
Frame Straightening and Repair Near Carmel
When you bring your vehicle to Tom Wood Collision Center for frame alignment or frame repair, you can trust that it will be taken care of by expert technicians. They will inspect your vehicle's frame to see any warping, bending, or cracking and assess what actions need to be taken. In some cases, the vehicle's frame will need to be straightened using special instruments explicitly made for this purpose.
Why Is Frame Straightening Important?
Whether you drive a unibody or body-on-frame vehicle, the frame is directly responsible for your safety. Most safety features are built onto the frame, and structural damage to the frame leaves you more susceptible to injury or death. That's just the start; there is much more damage that a misaligned or damaged frame can do. A frame in bad condition can also cause uneven tire tread wear, decreased vehicle handling, and a host of other problems that could eventually make your vehicle completely unable to be driven. If you suspect that your vehicle may have any kind of damage to the frame, don't delay service; instead, come to Tom Wood Collision Center near Carmel, Indiana.