* Collision/Body Repairs
    * Paint Refinishing
    * Frame & Unibody Aligning
    * Wheel Alignment
    * Rental Assistance
    * Detailing Services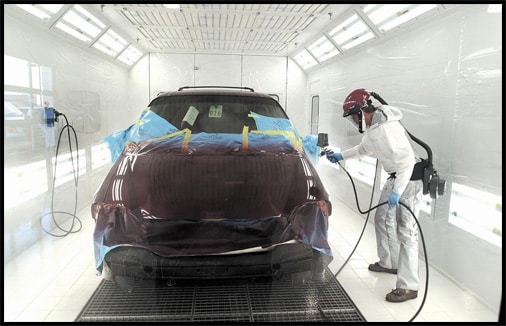 Fast Lane Services:
  * Xzilon Paint & Interior Protection Packages
  * Complete Interior & Exterior Detailing

Our People Make Our Business Great
Our Managers are all highly trained with years of collision repair experience. Certified technicians have advanced skills to repair your vehicle to pre-accident operation, safety and value. The result is a complete and accurate repair plan that will restore the value back into your vehicle. Customer Care people provide important human contact for you. Our people will contact you when we say we will contact you, and will keep you informed during the repair process.


Our Equipment Investments Provide a Key Advantage - For You
Our commitment to quality is proven with our regular investment in auto body technology. We possess the finest equipment in the industry because we want our repairs to be the finest around. And having the right equipment allows us to produce the repairs quicker, so you get back into your vehicle sooner. When we complete your repairs, your vehicle will look like this accident never happened.

Tom Wood Collision offers complete vehicle body and paint maintenance from a simple car wash to complete vehicle reconditioning. Please ask for details!