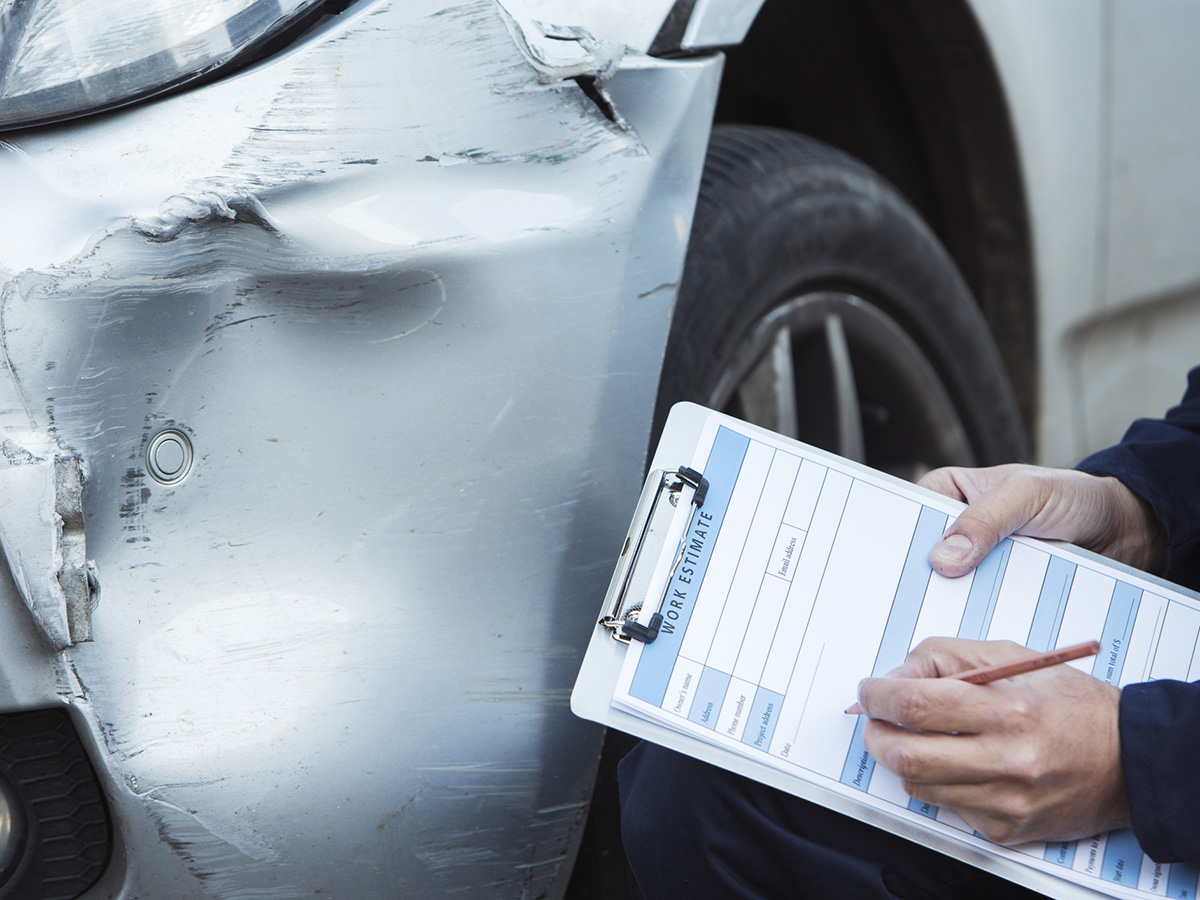 State Farm Insurance Auto Body Shop in Indianapolis, IN
When you've been in an accident, it's stressful enough; you need to know that you can get your car back on the road, with minimal damage to your lifestyle and wallet. You also require the result to be a car that looks and functions well when it leaves the body shop.
Get a Free Estimate
Our Collision Center Handles All Your Insurance Paperwork
State Farm® offers a range of claim service options for vehicle estimates and repairs in dealerships and auto body shops across the country. They make sure that these shops are committed to providing quality, professional services that meet the State Farm® Insurance auto body shop standard, not only in their training, the work they do, but in how the process is conducted. Tom Wood Collision Center is proud to be part of this family of excellent service providers and works hard to get you back on the road with the least amount of trouble and as quickly as possible. As part of the vehicle repair program dictated by State Farm®, Tom Wood Collision Center:
Offers towing, shuttle service, and rental cars
Offers free estimates
Guarantees completion dates
Hands you a written and national limited lifetime warranty
Accepts direct payment to the shop from State Farm for the balance, when repairs are completed
Expert Mechanics & State Farm Insurance Partners
Technology-based, Tom Wood Collision Center has a team that is unparalleled in the area. The team consists of able and knowledgeable technicians and support staff with many years of experience. They guide you through the process of repairing your vehicle.
Our technicians are continually training in new techniques and technologies to service and repair all makes and models the highest of our abilities. They seek industry training through I-Car and ASE, which are the automotive industry standards. This gives our team an enhanced understanding of current automotive builds. A commitment to learning, such as ours, saves you time and money.
Tom Wood Collision Center serves Indianapolis, IN, and the surrounding areas of Carmel, Fishers, Zionsville, and Westfield, IN. Tom Wood Collision Center understands your pain and concern and helps you move forward with ease, comfort, and pleasant car care. Schedule your next paint service, dent repair, or frame straightening service with us today!